Stone artist
Dominic Welch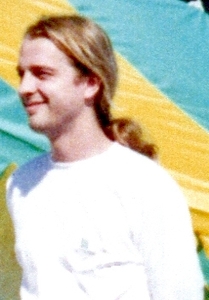 United Kingdom / Male
Dominic Welch
Dominic Welch
CV

2011 Sacred Spaces, Buckfast Abbey, Devon
2011 Sculpture in Paradise, Chichester Cathedral, West Sussex
2011 Sculpture at Messums, Lordswood, Bucks
2012 Forms of Contemplation, Solo Exhibition, Messums Fine Art, Cork Street, London
2012 ON Form 2012, Asthall Manor, Oxfordshire
2013 Stone and Bronze, Mossgreen Gallery, Melbourne, Australia
2013 On Form London, Crypt Gallery, St.Pancreas, London.
2013 Moncrieff-Bray Summer Exhibition, Petworth, Sussex.
2013 Garsington Opera, Sculpture at Wormsley, Wormsley, Buckinghamshire.

Introduction

I have followed a traditional but unexpected route into making sculpture.
After completing A levels I had become interested in undertaking an apprenticeship and during a period of reflection before embarking on a geography degree I placed a rather speculative advert looking for an arts-based apprenticeship.
This lead quickly to a meeting with the sculptor Peter Randall-Page with whom I subsequently worked as an assistant for ten years. This involved working in all aspects involved in the production of stone sculpture, including enlargement by triangulation from maquettes, major exhibitions, international symposia, and numerous public and private commissions.
During this time, which was not only a wonderful introduction to sculpture but also a new way of life, I began to make my own work, and this process has gradually built momentum ever since.
The majority of my work is speculative for exhibition, although this is always complimented by both private and public commissioned work.
Sculpture works