Stone artist
Giorgie Cpajak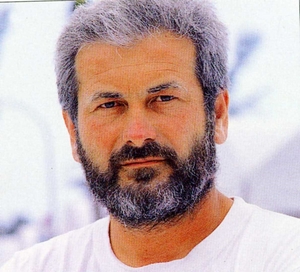 Serbia / Male
Giorgie Cpajak
Giorgie Cpajak
CV

1987. Prize for sculpture in stone, University of Fine Arts, Belgrade,Yugoslavia
1999. Acquisition on International Sculpture Exhibiton, Hualien Cultural Center, Hualien, Taiwan
2000. First prize of International Symposium of Sculpture, Verona, Italy
2001. Acquisiton of Toyamura Museum, Japan

Introduction

Born 1961. in Yugoslavia, now live in Italy( Pietrasanta).
1989.Masters degree in Fine Arts
From 1990-94. lecturer at Academy of Fine Arts, Stockholm; now lives and works in Pietrasantac-Italy,
Predominanty works monumental sculpture in stone. He has made more than 40 monuments world wide.

He makes dynamic, floating forms in coloured marble which appear to defy gravity.His style is semi-abstract and symbolic- "I believe an artistic environment should be not so much realistic as poetic".
Sculpture works