Stone artist
Fabrizio Dieci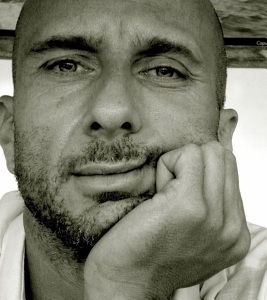 Italy
/
Male
Fabrizio Dieci
Fabrizio Dieci
CV

1992 Prizewinner at ""Italy prize"" and exposition ""Citta di Vicopisano"", Pisa, Italy
1993 Italy prize for visual art ""Beato Angelico"", Florence, Italy
1996 2nc Prize ""Fiorino d'Argento"" Firenze-Prize, Palazzo Vecchio Florence, Italy
1997 Internationall Sculpture Collective Caorle, VENICE
1997 Sculpture and Environment Review Pirri, CAGLIARI
1998 Sculpture collective exhibition-Via del Corso, ROME

Introduction

A TWO-METER-TALL seed-shaped white marble sculpture titled ""Proposal,"" by Italian sculptor Fabrizio Dieci is being displayed at the eighth China Sculpture Art Festival (CSAF) in Shajing, Shenzhen.
The surface of the oval stone is carved with lines, a style which appears repeatedly in his sculptures, suggesting part of the human body, such as tendon or muscle.
""The perception of muscle and tension is right. I want to show the power of the nature, such as the life force of a seed. The seed is small in the beginning but will finally grow into something larger,"" said Dieci at his temporary workshop at the CSAF on Wednesday.
It also symbolizes Shenzhen, a new city set to grow stronger in the future, said Dieci, an established artist from Carrara, the city that is home to the best Italian white marble.
Life, love and growth are themes that dominate Dieci's work, as he wants to teach people to respect nature and life and make good use of human power. ""We shall educate people on the meaning of life through art works that make them pleasant and feel the positive sides of the force of life,"" he said.
Dieci lives and works in Genoa and Carrara. He graduated from the sculpture department of the Fine Art Academy of Carrara, and began to exhibit his works when he was still a student, winning prizes and praise at shows in Italy and abroad. He has so far exhibited his works in China, Finland, France, Germany, Japan, Israel and Spain, apart from his native country.
Dieci has held shows in China since 1998, in the cities of Guilin, Hangzhou, Shijiazhuang and Changchun. He won a merit prize in the Beijing Olympic Park Sculpture Design Competition in 2006.
Dieci's work ""The Door of Life,"" made for Yuzi Paradise Park in Guilin in 1998, is a monumental work, a union of architecture and sculpture. It is placed in a small natural lake that can be reached by walking on a bridge-like course. The door consists of two vertical elements resembling two thighbones that suggest dynamism and upward movement. In the overlying horizontal trunk, an opening in a feminine shape allows water to flow into the lake.
Dieci made ""Princess Su"" for the West Lake Exhibition in Hangzhou in 2000. He was inspired by the story of Su Xiaoxiao of Hangzhou, who let herself die for love.
Speaking about his experience in China, Dieci said he appreciates the cooperation between artists and architects in the country. In China, artists are always consulted before a project is planned and there is always good communication among project leaders, artists and architects to ensure the sculpture is in harmony with the landscape and other buildings.
According to him, China will experience a Renaissance due to the government's efforts in rejuvenating art and cultural sectors. ""It is impressive to a Westerner that how hard the Chinese Government is working to prop up the artistic environment. In Italy, there was great art but it is very difficult to renovate anything,"" he said.
Dieci added that he did not believe there would be any problem embedding his Western style in typical Chinese cities.
""Actually, there is not so much difference between Western and Asian arts,"" he said, ""Universally, art is a pyramid. When you are at the bottom where the crowd is, you will see so many different people. But when you climb to the top, you will meet the same kind of people as yourself.""

Sculpture works