Stone artist
Banchelin Yves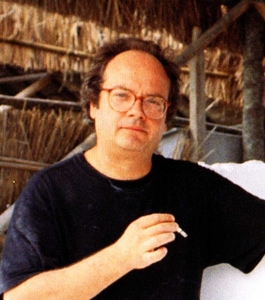 France / Male
Banchelin Yves
Banchelin Yves
CV

1994 Solo exhibition in Ana Frank gallery in Germany,
Solo exhibition in Dusseldorf Gallery in Germany.
1995~1996 Solo exhibition in Ana Frank gallery
1997 Hualien International Stone Sculpture Festival

Introduction

Banchelin's paintings and sculptures are influenced by the texture of minerals, their surfaces and colors. This, his most recent exhibit, stems from observations he made while participating in conservation projects at Lascaux Cave, France.
Banchelin said in his statement that it impossible for us to separate art and life and that we should seek to discover what is beyond what the eye can see.
"In my opinion," he said, "it is difficult to give an explanation to an art work." Banchelin said that while viewing art, an artist or art critic can only provide some guidelines or clues for other viewers. If they try to analyze an art piece too closely, it might eliminate an individual viewer's unique encounter with it.